Westman Village on Mahogany Lake
Calgary, Alberta
BKV Group, with Riddell Kurczaba and Studio Outside, are currently working on the early concepting phase of a master planning project on the southern end of Calgary, Alberta. Positioned adjacent to Mahogany Lake and the Mahogany neighborhood, the master plan will be a mixed-use development supporting residential, retail, and live/work space, complemented by active green space and art pavilions to establish a new node outside the city core. As an area of growth, Westman Village connects to downtown Calgary through a ring road extension and will be a key hub within the area's emerging light rail transit (LRT) system.
Type: Housing, Mixed-Use
Size: 145,000 SF 1,600 units,15 acres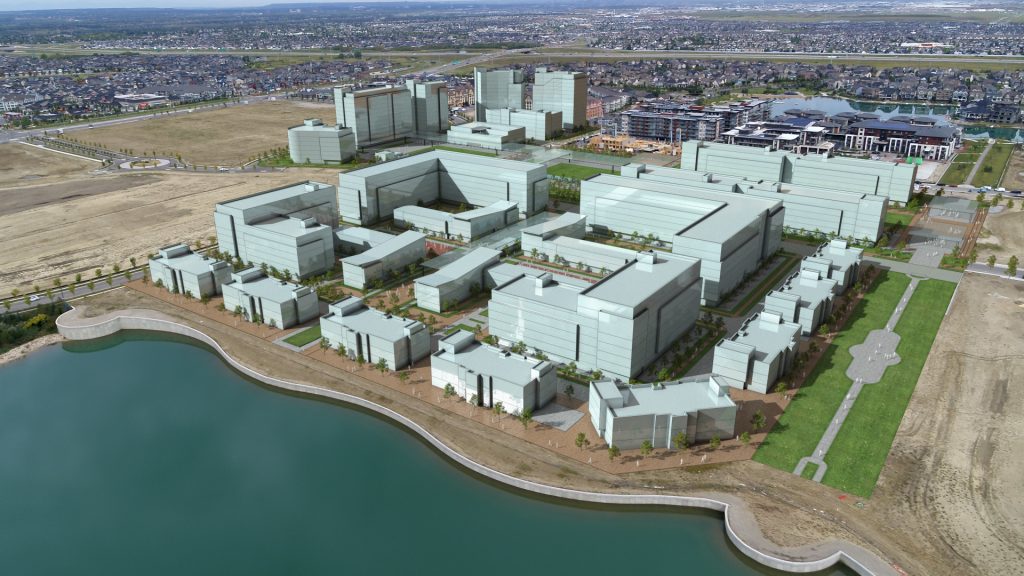 Establishing a diverse neighborhood
The massing of the Westman Village buildings will carve out symmetrical, Parisian-style courtyards and allow ideal views through corridors, while ensuring daylight and shadows are appropriately balanced to ensure that the corridors face the sunlight in Calgary's colder climate. Community gardens and the development's adjacency to the Mahogany lakes and trails system will further attract a diverse set of residents and users. Currently in the first of a five-phase timeline, Westman Lake's targeted completion date is 2029 with the final phase aligning with the end of construction of the LRT station.