Streamwood Village Hall and Public Works Renovation
Streamwood, IL
BKV Group, together with WRA, performed a space needs analysis and space utilization master plan for the Village of Streamwood, evaluating the layout, efficiency, code compliance, security, and more for the Village Hall, Police Station,  Fire Stations,  Community Development Garage, and the Public Works facility. BKV Group also worked with each department to discuss their workflows and overall space needs, now and in the future.
Client: City of Streamwood
Type: CITY HALL, PUBLIC WORKS
Size: 4,630 SF Remodel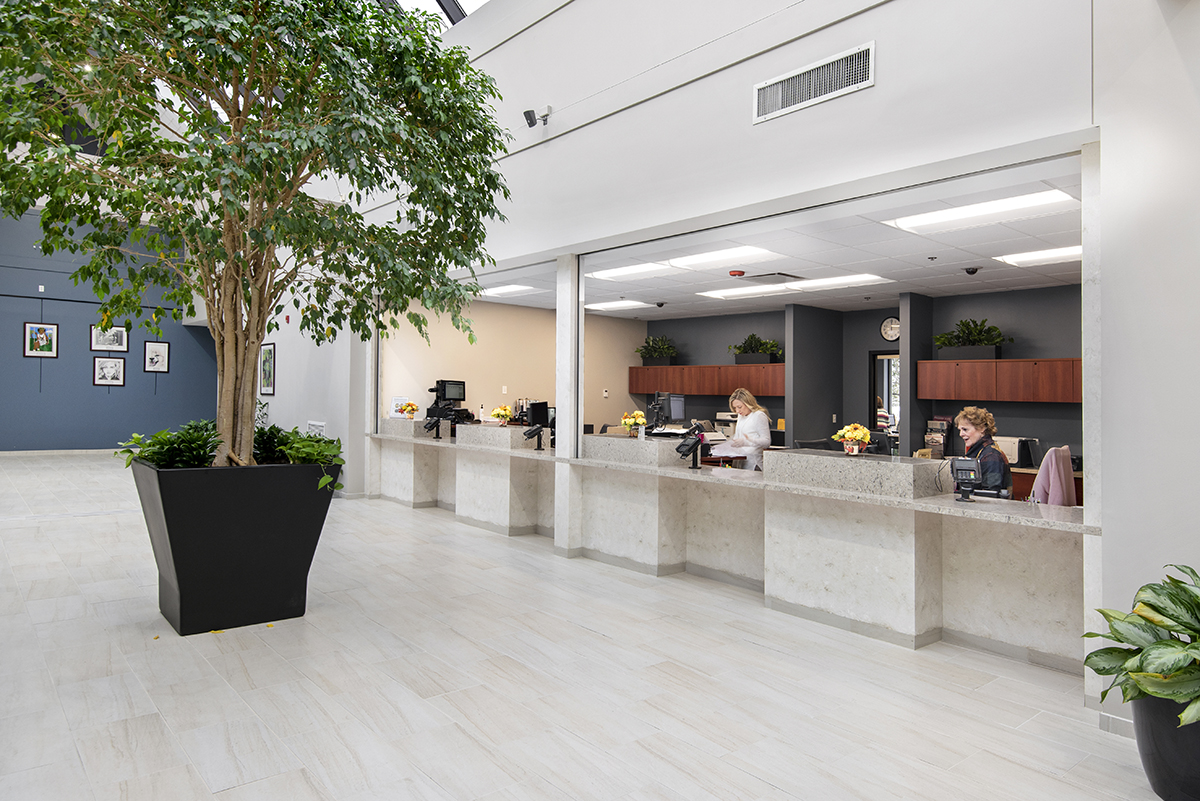 The Process
The design team documented the existing conditions and worked closely with the Village to identify the exact scope of work necessary. Detailed 3D models were created to walk the Village Board members through the customer service experience at the finance counter and at the community development counter, and to allow staff to look around and understand where cash drawers, monitors, card readers, forms, etc. would be located. The design team worked with the Village's furniture vendor and Village staff to select interior finish options and desk systems that work together. The project was completed in several phases, with conference rooms and recently emptied storage spaces utilized for temporary workspaces so each employee didn't need to move multiple times.
The Outcomes
Following the Study, BKV Group was asked to design and document the recommended changes to Village Hall and part of the work recommended for Public Works.