Morrow Park City
Pittsburgh, PA
Morrow Park City apartments is in the Bloomfield Neighborhood of Pittsburgh. The project, located on the site of a former auto dealership, is a six-story, U-shaped building centered around a landscaped courtyard. The modern design draws influences from the broader mosaic and patchwork of Pittsburgh's neighborhoods, as well as Bloomfield's convergence of commercial establishments, distinctive homes and churches, and the immediate adjacency on automobile row and its industry of assembly, craft, and machinery.
Client: City Club Apartments
Type: Market-Rate
Size: 270,000 SF; 210 units
The exterior is defined through an organic patterning of materials, such as smooth and corrugated metal, brick, steel, cement board, and glass, which are weaved together to create an industrial aesthetic.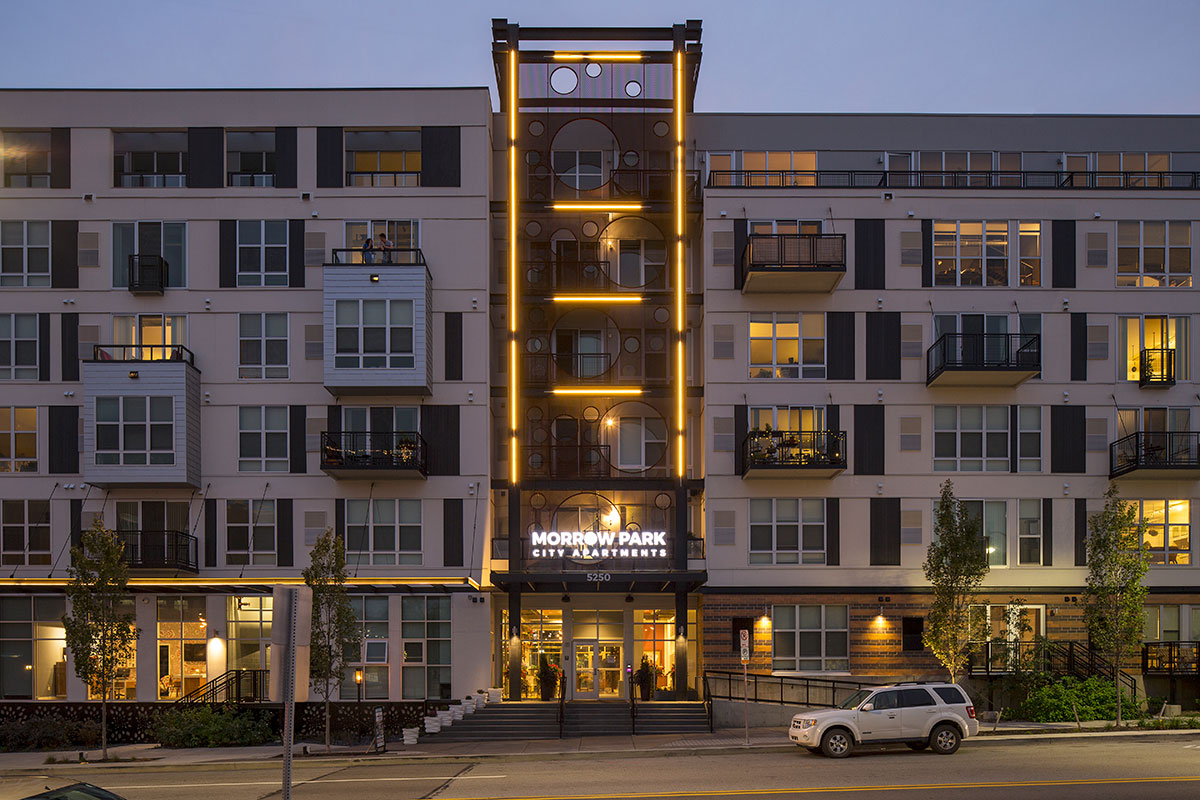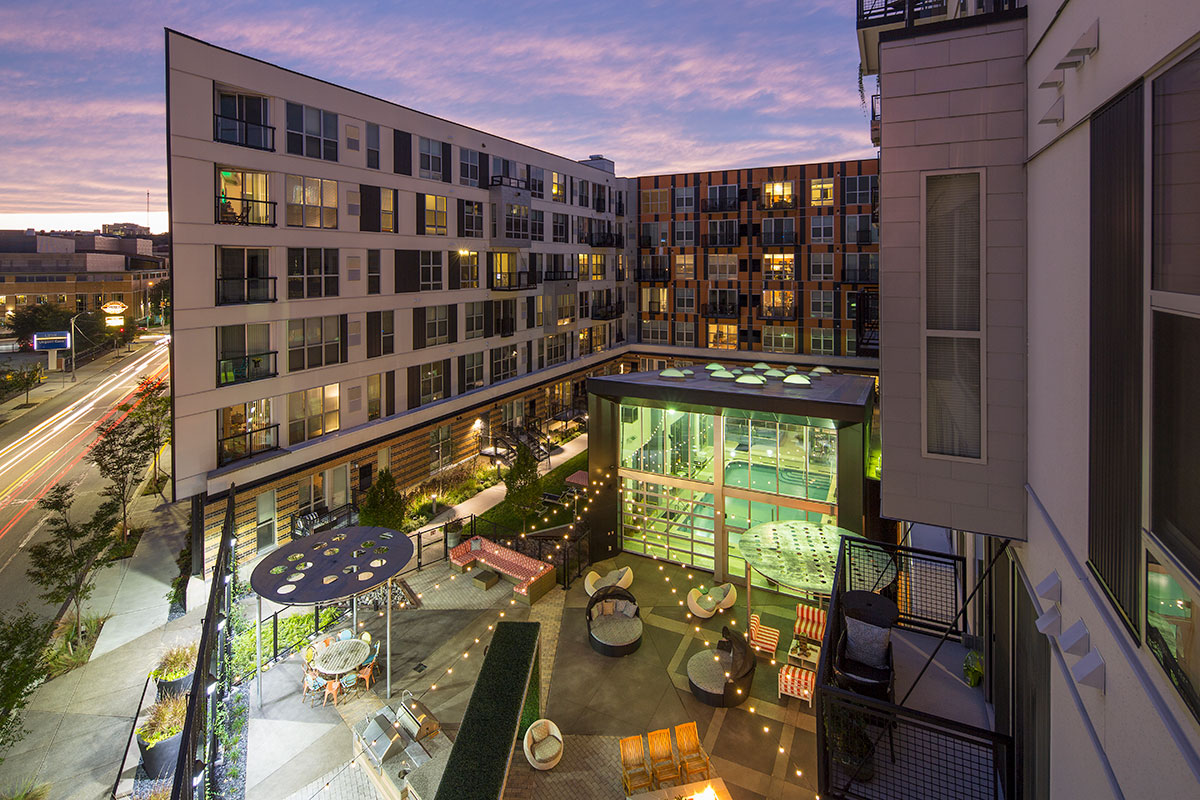 The interior of Morrow Park reinforces the aesthetic of industry, reflecting a dynamic, contemporary living environment in an established neighborhood that has a sense of place.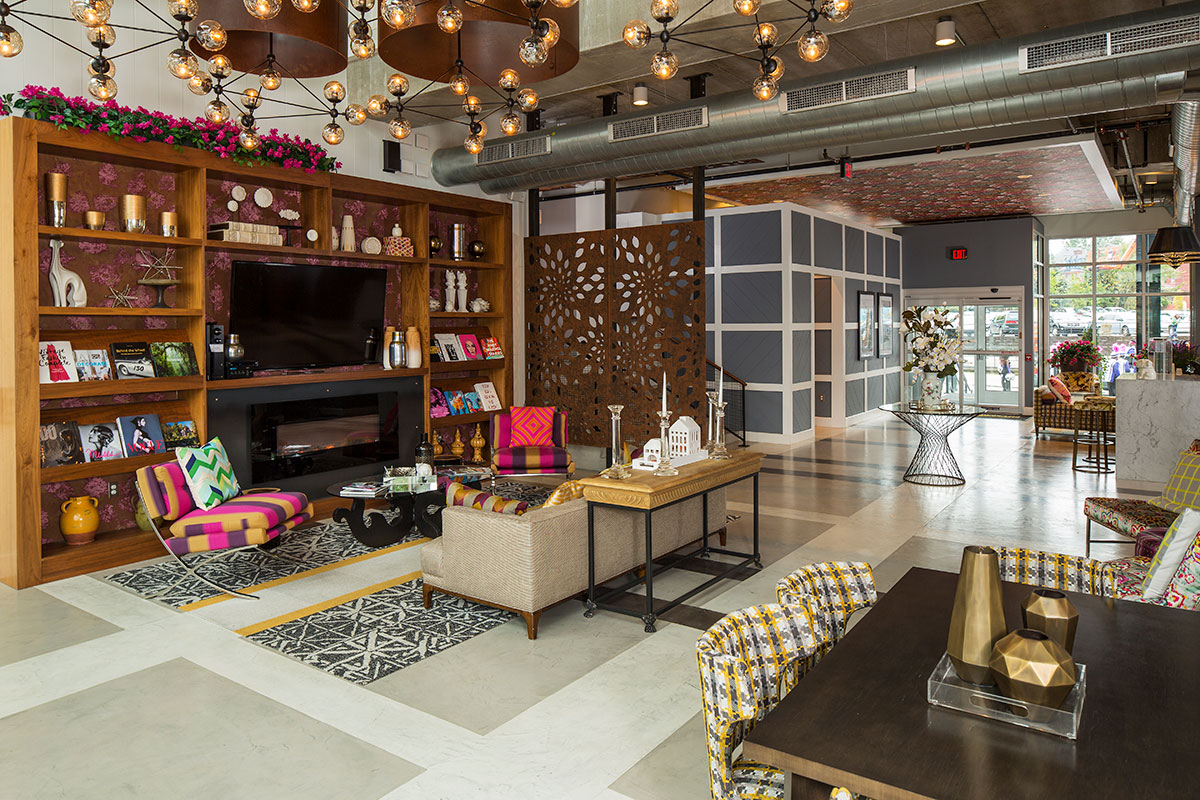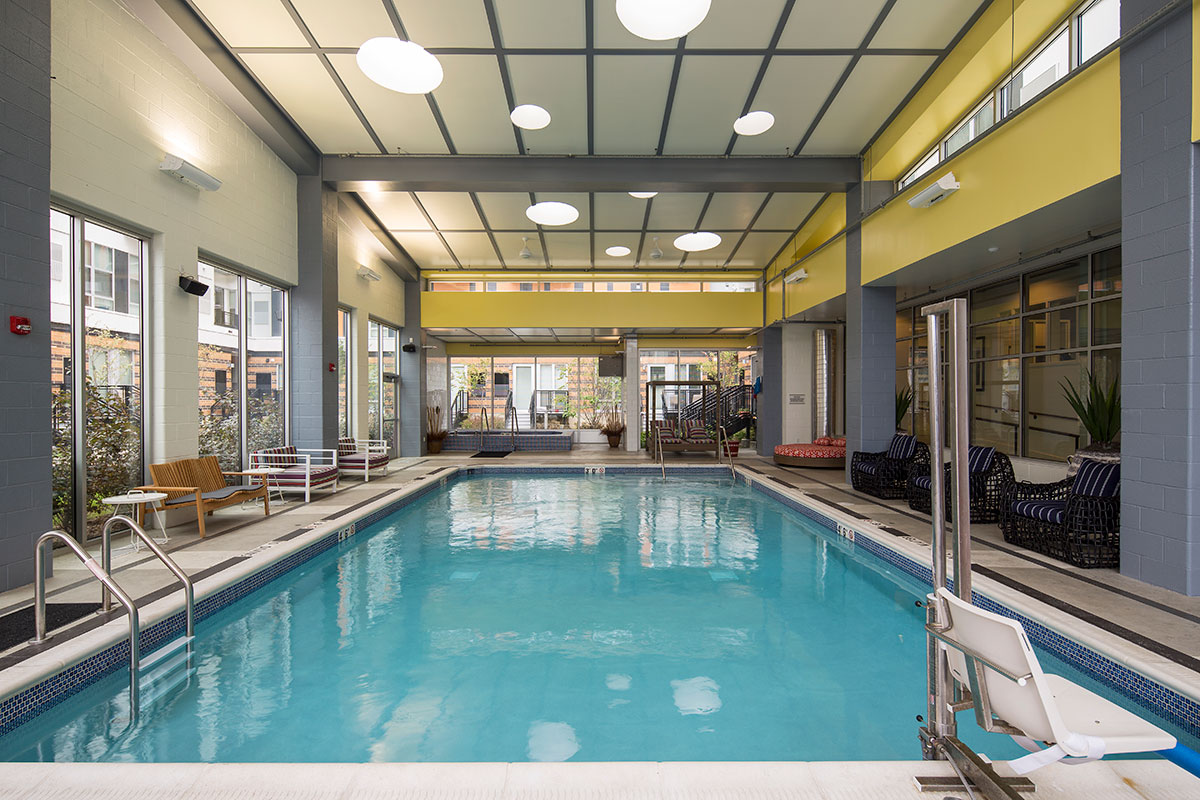 Morrow Park has been engineered and built to achieve NAHB Green Building Standard Certifications, making it one of the city's apartment leaders in green initiatives and energy efficiency