Elgin Artspace Lofts
Elgin, IL
The Elgin Artspace Lofts provide creative residents with a collaborative environment in which they can both live and work. In turn, these residents enliven Elgin's unique sense of place — especially in the once-struggling downtown area. The design combines the adaptive reuse of the vintage structure and a new three-story addition. The buildings are united by a daylit one-story gallery space, which provides both exhibition space and an accessible entry to the units and courtyard. The new common areas feature a business center, gallery, community room, and retail space.
Client: Artspace
Type: Creative Re-use, Affordable
Size: 80,000 SF, 55 units
Preserved original features like tin ceilings and moldings maintain the historic character of the building. Renewing this site transformed downtown into a livable, walkable, and inviting neighborhood. The new development brought full-time residents to an area that was formerly transient in nature.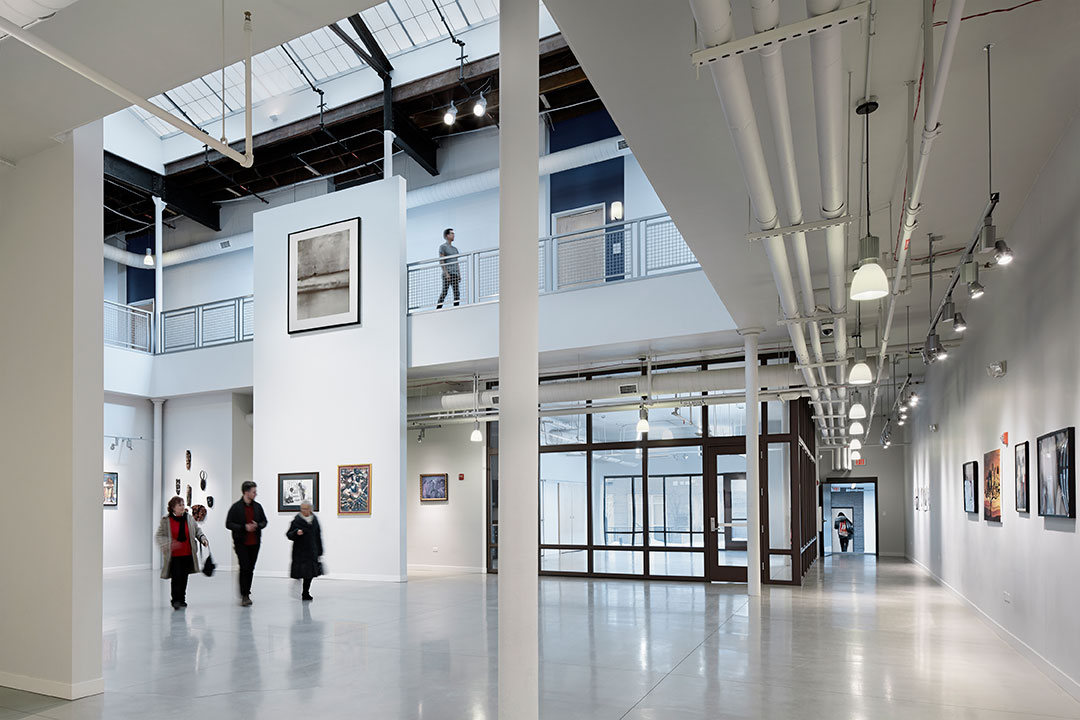 Sustainable Features
In addition to providing a new spark of sustainable activity to the neighborhood, the project's environmental sustainability was also a key feature. The BKV Group team designed new and existing portions of the project with energy efficiency, water efficiency, and resident wellness in mind. The team used renewable and high-recycled content materials to complete the addition and interior reconstruction. The project earned the Enterprise Green Communities Certification, which is the green-building standard for affordable housing communities.