âme has been redeveloped as an 8-story concrete frame and brick building located across the north precipice of Meridian Hill Park in Washington, D.C. The building was formerly used as student dormitories by Howard University since 1969 and was transformed to offer 206 luxury rental units, and a series of modern amenity spaces.
Client: Jair Lynch
Type: Housing, market-rate
Size: 8-story, 187,586 SF
Brief History
Built in 1942 and known then as the Meridian Hill Hotel, it was the first building constructed by the federal government during World War II to provide housing for female wartime workers. It was designed by prominent Washington architect Louis Justement using the International Style of architecture.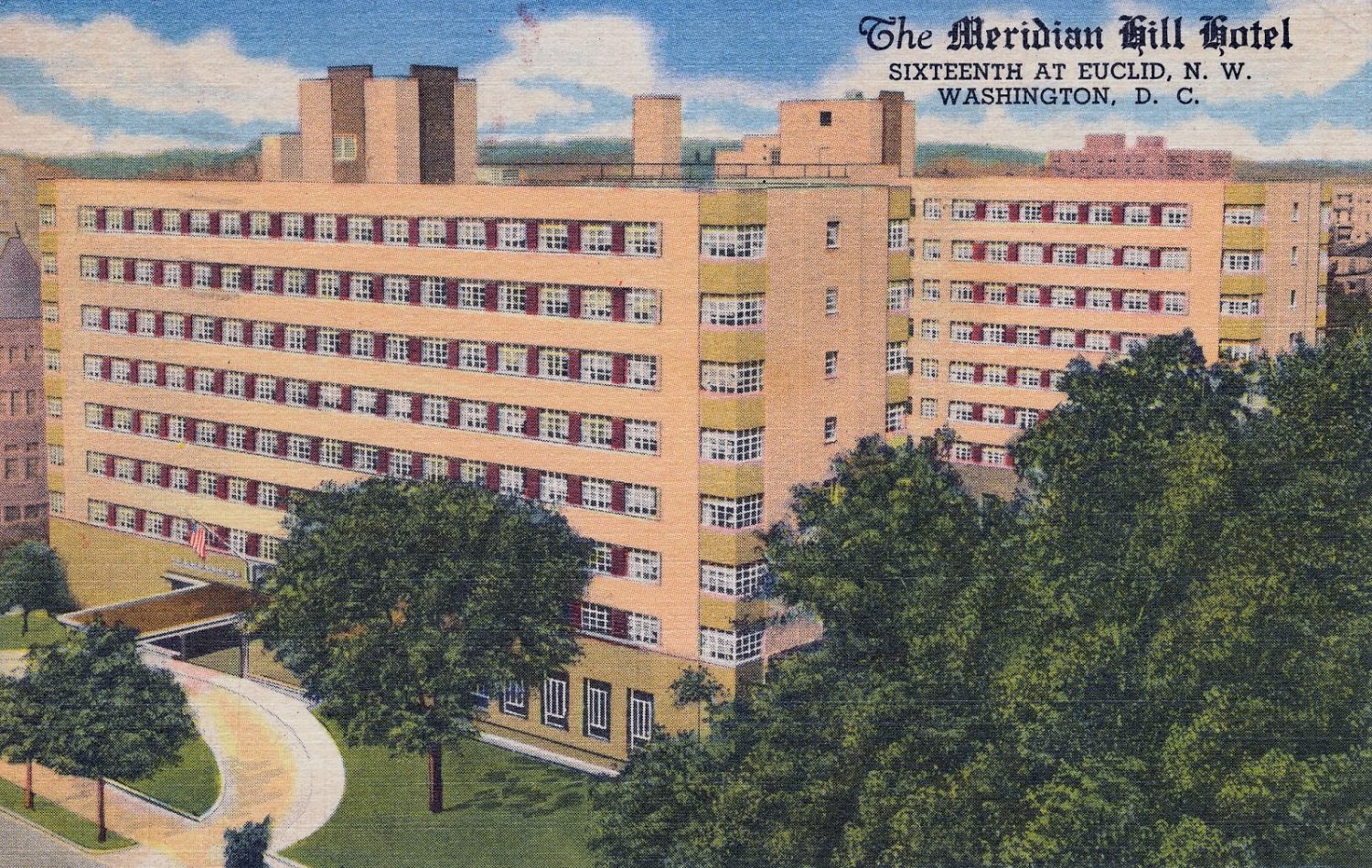 An Opportunity for Rebirth
The rich history of the building offered exciting design opportunities, with the design team repurposing the project into a 187,586 SF market-rate rental property. BKV Group's design strategy was to play off the historic elements by adding a modern touch to the spaces. These rich textural materials along with modern and specific period lighting and restored surfaces are seamlessly integrated with the existing historic elements to create new spaces within the structure, including a fitness room, pool lounge, cocktail lounge, game room, and rooftop terrace.
The design includes studios, one-, and two-bedroom units, with the interior design of the units carrying forward the design palette through the use of historic wood parquet flooring mixed with stainless steel appliances, quartz counter tops and high gloss cabinetry.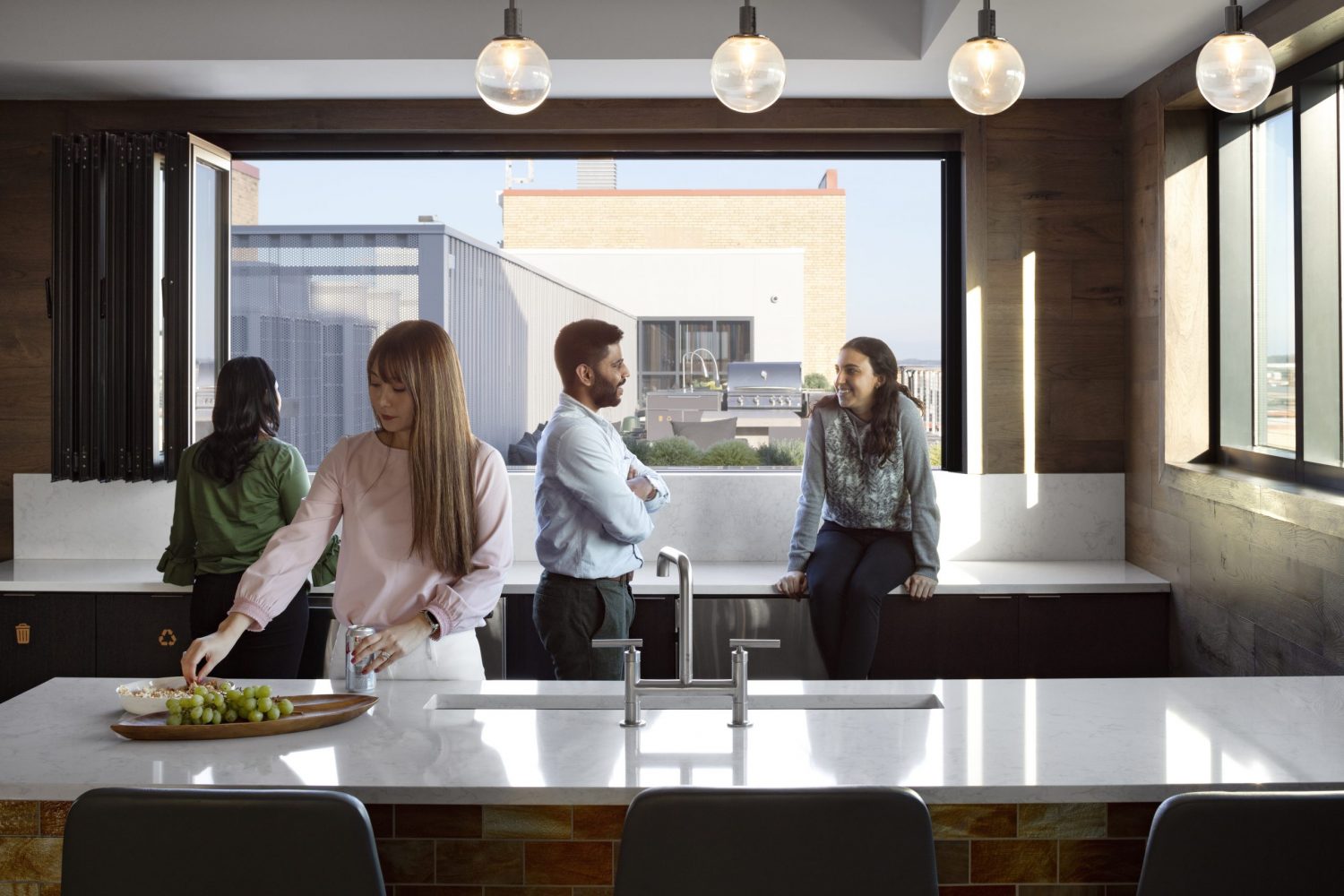 Promoting Health for the Residents
The property now features a series of connected outdoor spaces to relax and work. Also, one of most attractive amenities for residents is the indoor swimming pool. As a part of the historic rehabilitation, the pool was placed back into service and offers aquatic exercise opportunities for the residents with the design team taking advantage of the voluminous space and converting the boiler plant room into a robust fitness center that is used by residents on a daily basis. Thus, the comprehensive renovation leverages existing and converted spaces to create health-focused amenities for the occupants.