Using light gauge steel construction, this project is new construction of a market-rate development located on three combined site parcels, and strategically designed as a courtyard building facing the bustling Addison Street. With above and below-grade parking and landscape amenities, the project features a leasing center, clubroom, outdoor pool, rooftop terrace, and fully amenitized plaza area.
Client: LMC A LENNAR COMPANY
Type: Housing, market-rate
Size: 8-story, 197 units
To minimize the building's presence along Addison Street and maximize the amount of daylight that would reach the outdoor pool, The Fynn's entry is located on the northeast corner, with the first-floor podium diagonally tucked under the north wing, away from the street in an opposing angle to the base. This creates a unique and dynamic composition of angular geometries that call attention to the building's main entrance, and creates the appearance of a 7-story structure.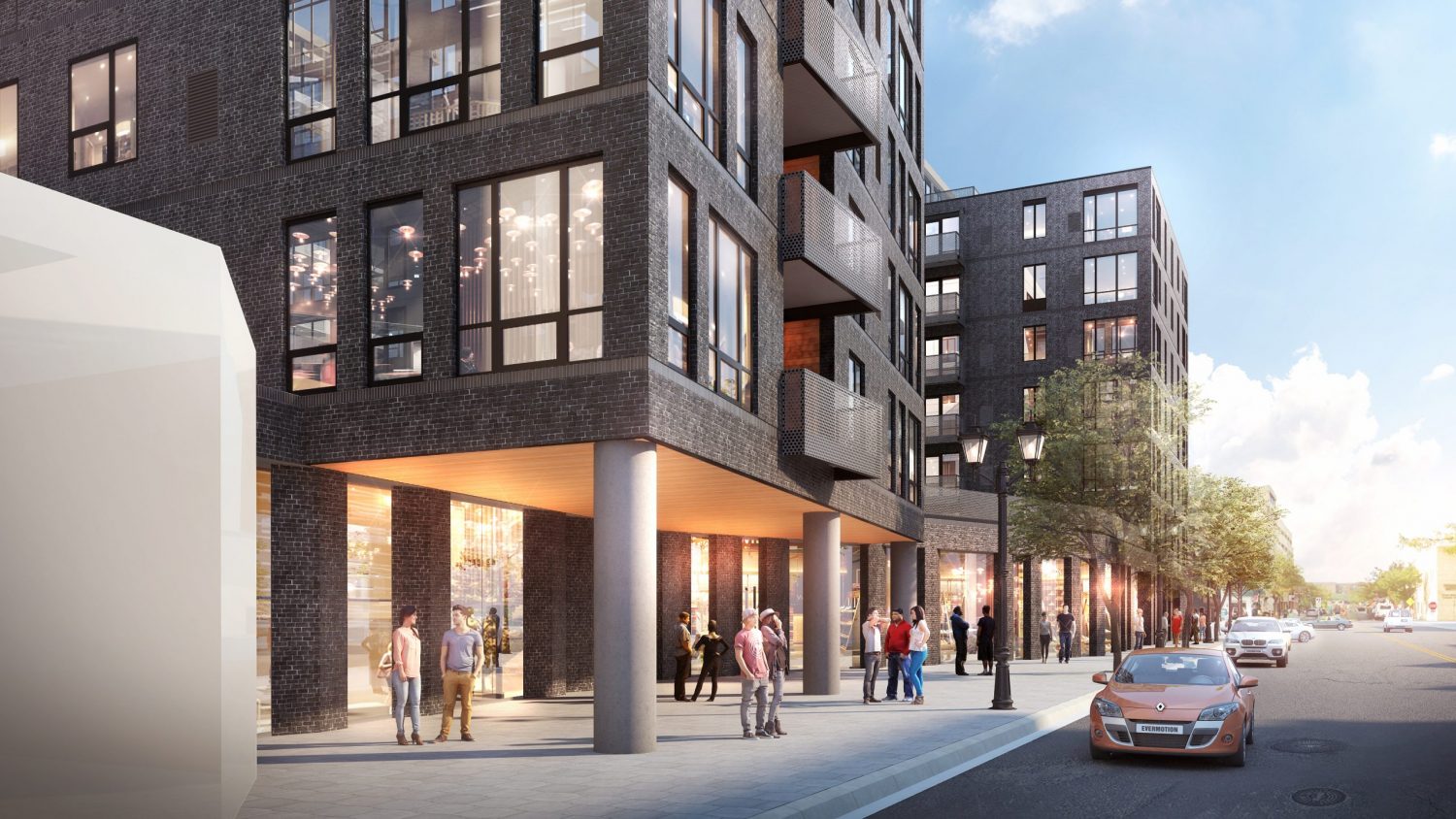 Light Gauge Steel Construction Story
With BKV Group researching zoning, codes, and building technology, the team identified low cost and high density design systems for The Fynn's urban site. The collaborative light gauge steel construction process yielded high levels of constructability and proficiency by allowing our team able to build faster, higher, and less expensively, resulting in greater price competition and ultimately a better quality product.